We'll See You In Hell LIVE! in Chicago
I've been very fortunate to have done a lot of promotional artwork work for the horror movie review podcast "We'll See You In Hell" with comedians Joe DeRosa and Patrick Walsh, including this poster for their last live show in Chicago. It's a fantastic show and fantastic professionals to work with especially on this project! I was bummed I missed this last show but I cannot wait for the next live event!
To check out We'll See You In Hell follow them wherever podcasts are found or on their Patreon page here!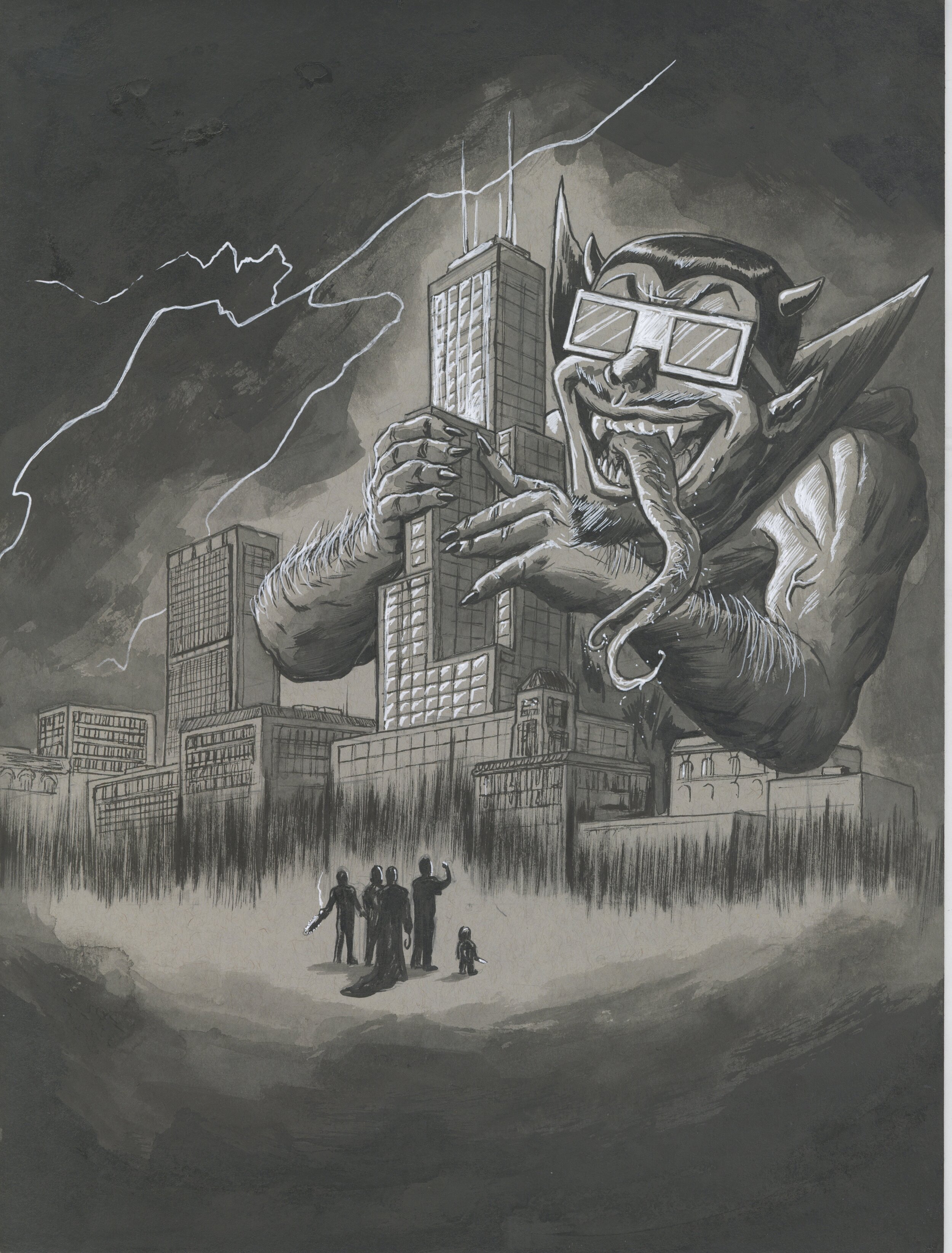 Laugh Attic at Strange Brew Tavern
In Manchester New Hampshire Strange Brew Tavern has a comedy room above the bar that is simply one of the best mics in New England. Hosted by Ben Davis and Tom Spohn this space is nothing but fun and I'm always thrilled to help out with some poster art work for there bigger shows, this Friday the 13th show was no different. Ben wanted an homage image to the horror movie series and I was happy to jump into that beautiful iconography. We discussed using a lot from Part 2 including the bag head version of Jason. A lot fun and I got to feature on the show and only halfway bombed! Great show! Follow Laugh Attic here on facebook!
Paper Asylum Presents Killing Jokes
This was a very special show, not just because me and my comedian buddy Jai Demeule organized it but it was also the first show I ever got to perform at my favorite comic book shop in Beverly "The Paper Asylum". It's a fantastic shop that has an awesome space and were more than down to host a comedy show right in the store. This was a great show to put together and the image as well, I even whipped out an old piece of comic page paper to ink this one out!
For more info on The Paper Asylum comic book shop check them out here on their website!